Mark Johnson/Vice President and Owner
Mark started his woodworking career in California in 1975 and moved to Northern New Mexico the summer Elvis died (1977). He started a small cabinet and furniture shop working out of the old Catholic School Building in Dixon, NM 20 miles south of Taos NM. They produced furniture based on WPA pieces from the southwestern style. Mark work was influenced by the old time New Mexico "carpinteros".
There was an WPA school in Dixon in the 1930's and 40's and a few of the "carpinteros" who were highly skilled craftsmen and fine carvers were still making pieces in Dixon in the late 1970's and early 80's. They produced pieces the old-fashioned way mortised, tenoned and pegged, without the use of nails, screws or metal braces. Most pieces were carved, either gouge- or chip-carved, with incised carvings of rosettes or shell designs, rope-carved legs and gracefully turned spindles. Some carried cutout geometric designs, some were painted, but all were products of superior workmanship.
Mark branched out into the home building market in the early 1980's incorporating the fine woodworking craftmanship into his custom homes. What better way to incorporate solid design savvy than to take on larger projects. Los Ebanistas is recognized in the Taos home market for their special aptitude in home construction and incorporating traditional details with modern techniques. Our unique abilities allow us to deliver a more personal product.
Christie Lucero Johnson/President
Christie has been a supportive and encouraging partner since the early beginnings of the company. When Mark Johnson began work out of his shop at the Old Catholic School, Christie, a local in Dixon (YES, her ancestors date back many centuries in the area), taught Catechism next door to him. The rest you could say is history.
The two met and fell in love. Christie helped establish the foundation for Los Ebanistas and has been integral 'behind-the-scenes' ever since.
In addition to her work within the company, Christie is also a dedicated school teacher for the San Juan Public School district in San Juan, New Mexico.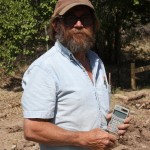 Bob Cornelius/Master Carpenter
Bob has worked with Los Ebanistas on and off (mostly on) since 1988. Bob's is the shop "man".
Bob comes from a solid background of fine woodworking expertise and boasts one of the best collection of Fine Woodworking Magazine in the United States. He has each and every every single issue since 1975.
Bob makes the cabinets and furniture at Los Ebanistas shop.
Ismael Hernandez/Carpenter
Ismael has worked with Los Ebanistas since 2003 and is the brawn. Ismael runs the equipment digs the trenches and moves the dirt. Ismael also has that finish side and can run a paint brush when needed.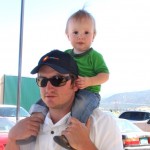 Zacarias Johnson/Special Projects
Zach returned home in 2007 with a degree in Business Administration and decide take part in the family business.
Zach grew up in the shop and on job sites and has excellent construction abilities.
Already an accomplished woodworker at 26, Zach has added a youthful energy to the business with new ideas and direction.
Drucilla Lucero/Bookeeper
Drucilla has worked for the company for several years and is the fearless bookeeper for Los Ebanistas Construction and Sol Luna Solar. Her work ranges from providing payroll, paying bills and keeping the company up to date with paperwork requirements (i.e. permits and licenses).
Dru, as everyone calls her, offers exceptional skills in maintaining transparency between the contractor and client. If you have a question about a bill or payment, Dru is the expert.
Her previous experience included work for the State of New Mexico. She retired from the state several years ago and decided to work in the 'family business'. Her valuable expertise is a necessary component to the everyday business functions.